DOWNLOADS
OVERVIEW
How Mag One and MagBoard Work Together:
MagBoard LLC currently manufactures a structural insulated sheathing called ROK-ON™, which is designed to meet the updated energy and fire code requirements throughout North America. The foundation of the system is a magnesium based fiberglass ceramic cement board.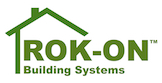 Rok-On Building Systems
Mag One will assign its interest in the JV to its wholly-owned operating subsidiary in Quebec, Mag One Operations Inc. Together the companies are developing a facility to manufacture ROK-ON™ systems and complimentary products in Quebec, adjoining the Mag One Products proposed modular processing plant.
This jointly owned plant will focus its sales efforts on the eastern seaboard of Canada and the USA, an enormous market for the JV's products.
LOCATIONS:
Mag One Operations Inc.'s, ("Mag One Ops") office is in Montreal, Quebec and both the MgO and ROK-ON facilities will be located near the Company's serpentinite tailings site near Danville, Quebec.
MagBoard LLC is a private USA based company.

This company owns and operates an MgO board plant in Asia and production facilities in Ensenada, Baja California, Mexico and Calgary, Alberta, Canada to manufacture its ROK-ON™ products in North America.

MagBoard LLC and Mag One Ops will partner to open a manufacturing facility in close proximity to Mag One's magnesium processing site and production plant.
PRODUCT:
ROK-ON™ Structural Insulated Sheathing can be used in a multitude of new construction and retrofit insulation applications and is simply be applied as the exterior sheathing to substantially improve energy efficiency while meeting new energy and fire codes all in a single step . Simply, ROK-ON™ has a better, faster and lower cost building system.
SNAP SHOT
ROK-ON™ Structural Insulated Sheathing is a high-performance wall insulation system that is revolutionizing the way structures are built. It is made by bonding a proprietary fiberglass reinforced ceramic cement sheathing to expanded polystyrene foam in a thin structural panel. It is attached directly to framing as the exterior sheathing and finished directly, without the additional layers needed to protect traditional sheathing like OSB or DensGlass®. The unique combination of physical properties of our magnesium based fiberglass reinforced ceramic cement sheathing (FRCC) substantially increase performance and removes the risk of rot, mold or fire damage.

ROK-ON™ was designed to reduce the material, installation process and labor cost with a system that is code compliant, is installed faster, at a price that is among the lowest in the market. The result is a building system that has incredible value!
Along with its other benefits, one area where ROK-ON™ Systems excel is in prefabrication of complete wall assemblies for buildings. Prefabrication results in a better quality envelope, with reduced costs, while significantly reducing the construction cycle.
Traditional prefabricated EIFS Installation
1 – DensGlass® sheathing applied to frame (picture)
2 – Vapor barrier applied to sheathing (picture)
3 and 4 – Foam installed over sheathing. Joints glued and filled. (picture)
5 – Foam is leveled to make smooth surface for base and final coat. (picture)
ROK-ON™ replaces five steps with one step

ROK-ON™ is attached directly to framing.
It can be cut and fastened with normal tools. No special requirements.
Requires no modification to existing framing tables/or infrastructure.
This significantly reduces the time, space, and labour required to get the panel ready for finishing.
Recent commercial projects include:
Hilton Embassy® Suites Hotel Naperville, Illinois Completed Q1 2015
Holiday Inn® and Suites Hotel, Mexicali, BC Mexico Started Constructions Q2 106
Osaka® Japanese Restaurant , Panama City Beach Florida Completed Q1 2015
ECONOMICS/PROJECTIONS
The market for exterior sheathing in North America is approximately:
29 Billion square feet per year