BOARD OF DIRECTORS & MANAGEMENT
TONY LOUIE
CHAIRMAN, CEO AND PRESIDENT OF MAG ONE PRODUCTS
Mr. Louie has been a self-employed business consultant since 2009 providing guidance to startup companies on strategy, business vision and fund raising. He has over 25 years in the technology sector working in a variety of roles for companies such as AT&T, Telus and Cisco Systems where he was a consistent top performer.
Mr. Louie has pubic company experience serving as CFO and director on the board of a few publicly listed companies. Mr. Louie earned a Bachelor of Arts degree in Economics and a Master's degree in business administration from Simon Fraser University.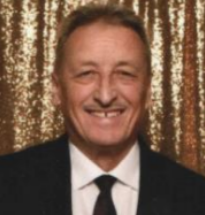 FRANK VLASTELIC
DIRECTOR
Mr. Vlastelic, a finance and marketing graduate from Simon Fraser University began his career in the commercial banking sector and then branched out into marketing and investments as a licensed broker. Frank then formed Bestview Construction Ltd., a general contracting services company that has successfully served both commercial and residential customers for the past 30 years. Frank's experience with public companies is extensive as he founded and listed several companies including mining, oil and gas exploration, and health care product development on the Vancouver Stock Exchange. As President and CEO of these companies, he was responsible for raising considerable capitol for their operations and oversaw all necessary exchange filings and securities compliance requirements.

DREW BRESS
INDEPENDENT DIRECTOR
Mr. Drew Brass has been a self-employed business consultant specializing in corporate communications for junior publicly listed companies in industries as diverse as minerals exploration, software and oil and gas. He has been involved in the public market for over 30 years on both the equities and money market sides.
Mr. Brass' public company experience includes shareholder communications, fund raising and serving as VP of Communications for a number of publicly listed companies.
TEAM
GILLIAN HOLCROFT, B. ENG., M. ENG
PRESIDENT & CEO AND PRESIDENT OF MAG ONE OPERATIONS
Ms. Holcroft, a bilingual executive chemical engineer with 30 years of experience, is responsible for developing and executing the strategy/roadmap to engineer, construct and operate a facility that will cost effectively produce high purity Magnesium Oxide as well as other by-products from serpentine tailings, with the ultimate goal of producing Mg metal.
Mag One Products Inc. will benefit from her vast experience which includes Mining and Metallurgical process development and operations (including magnesium metal production), the commercialization of advanced technology, green field EPC project management, US Department of Defence as well as International Trade. She is recognized for her strong planning abilities as demonstrated by negotiating and directing large and extremely complex projects. As a senior executive and board member in a market leading environmental technology company she provided leadership and strategic direction and was recognized for her excellent communication skills and vision in opening new markets. She played a vital role in taking a private company public through financing efforts in Canada and Europe so is instrumental for Mag One.

DAVID DREISINGER, PH.D
Scientific Advisor
David Dreisinger holds the position of Professor and Chairholder of the Industrial Research Chair in Hydrometallurgy at the University of British Columbia (UBC). At UBC, Dr. Dreisinger supervises a wide-ranging program of research and development in pressure leaching of ores and concentrates, solution purification and use of electrochemical methods for metal recovery. Dr. Dreisinger has published extensively and has received (with co-workers) 19 U.S. patents for work in areas such as pressure leaching, ion exchange removal of impurities from process solutions and use of thiosulfate as an alternative to cyanide in gold leaching. Dr. Dreisinger has received a number of awards including the Sherritt Hydrometallurgy Award (1993), the Metal Chemistry Award from CMSC (2001), the Extraction and Processing Division Science Award from the TMS (2005) and the INCO Medal (2008). Dr. Dreisinger has been named a Fellow of the Canadian Academy of Engineering and the Canadian Institute of Mining, Metallurgy and Petroleum. Dr. Dreisinger has been actively teaching short courses around the globe through the Industrial Research Chair in Hydrometallurgy. The Chair is sponsored by 18 international companies with an interest in Hydrometallurgy. Dr. Dreisinger is a director of PolyMet Mining and Search Minerals and an officer of Baja Mining and Tri Metals Mining.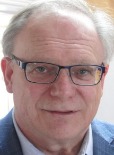 DOUGLAS J. ZULIANI, Eng., M.Eng. Ph.D.
Mg Metal Technology Advisor, Tech Magnesium
Dr. Zuliani is President and Founder of Tech Magnesium and has nearly forty years of experience in metals production and processes. From 1985 to 2001, he held a number of senior management positions with Timminco Ltd., the most recent being Vice President – Manufacturing and Technology. In this position, he had responsibilities for Timminco's magnesium and specialty metals facilities as well as for the company's R&D, market development, and capital/engineering programs. Between 2007 and 2013, Dr. Zuliani collaborated with Gossan Resources on the development of the Zuliani Process. After completion of the Gossan contract, Dr. Zuliani subsequently brought the Process and the other technologies back under the Tech Mag umbrella. Dr. Zuliani's track record and experience make him one of Canada's foremost experts in magnesium metal processing.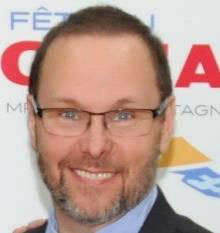 TOM WHITTON, Eng.
Commercialization Lead
Tom Whitton is a technology commercialization consultant who specializes in helping businesses with emerging innovations reach their goals of success and profitability. Mr. Whitton helps organizations with new technologies develop commercialization strategies which place a greater emphasis on the industry needs and the value proposition i.e. market pull.
Mr. Whitton graduated from McGill University in 1991with a Bachelors Degree in Chemical Engineering. For more than 25 years, Mr. Whitton has been involved with deploying new innovations and technology, first in an engineering role, and now for more than a decade and a half on the business development and commercialization side. Mr. Whitton's career spans numerous sectors, including explosives, mineral and metallurgical processing, advanced materials (including nanotechnology), environmental and clean technology (solid waste, hazardous waste, wastewater), holding positions with ICI, Noranda, Recyclex, PyroGenesis, Raymor, AP&C, and, most recently, with E2Metrix. Mr. Whitton is a former board member of Ecotech Quebec, the province's cleantech cluster, and was the Co-President of the organization's Innovation and Commercialization Task Force. Mr. Whitton also was a city councilor from 2009 to 2013 for Deux-Montagnes, a Montreal suburb.