Our
Vision
Mag One Products Inc. is a company that aims to be a global leader in the magnesium (Mg) market by concentrating on four projects in southern Quebec, Canada.
Production of high-purity MgO, Silica and other saleable co-products, byproducts and compounds.
Production of 99.9% pure Mg ingots.
Magboard Products Inc., assembly and sale of MgO-based, structural insulated sheathing panels and wallboards.
MagPower's Mg-Air Fuel Cell for scalable emergency power on sea and land.
Key advantages that these four projects share are Mag One's advanced technologies, a modular processing plant expansion concept, and the Company's easy access to tonnes of already-mined, serpentinite tailings.
Mag One Products Inc. is a British Columbia and Québec registered company listed on the CSE, Frankfurt, and OTCQB stock exchanges.
DOWNLOAD BROCHURE
WHY
MAG ONE?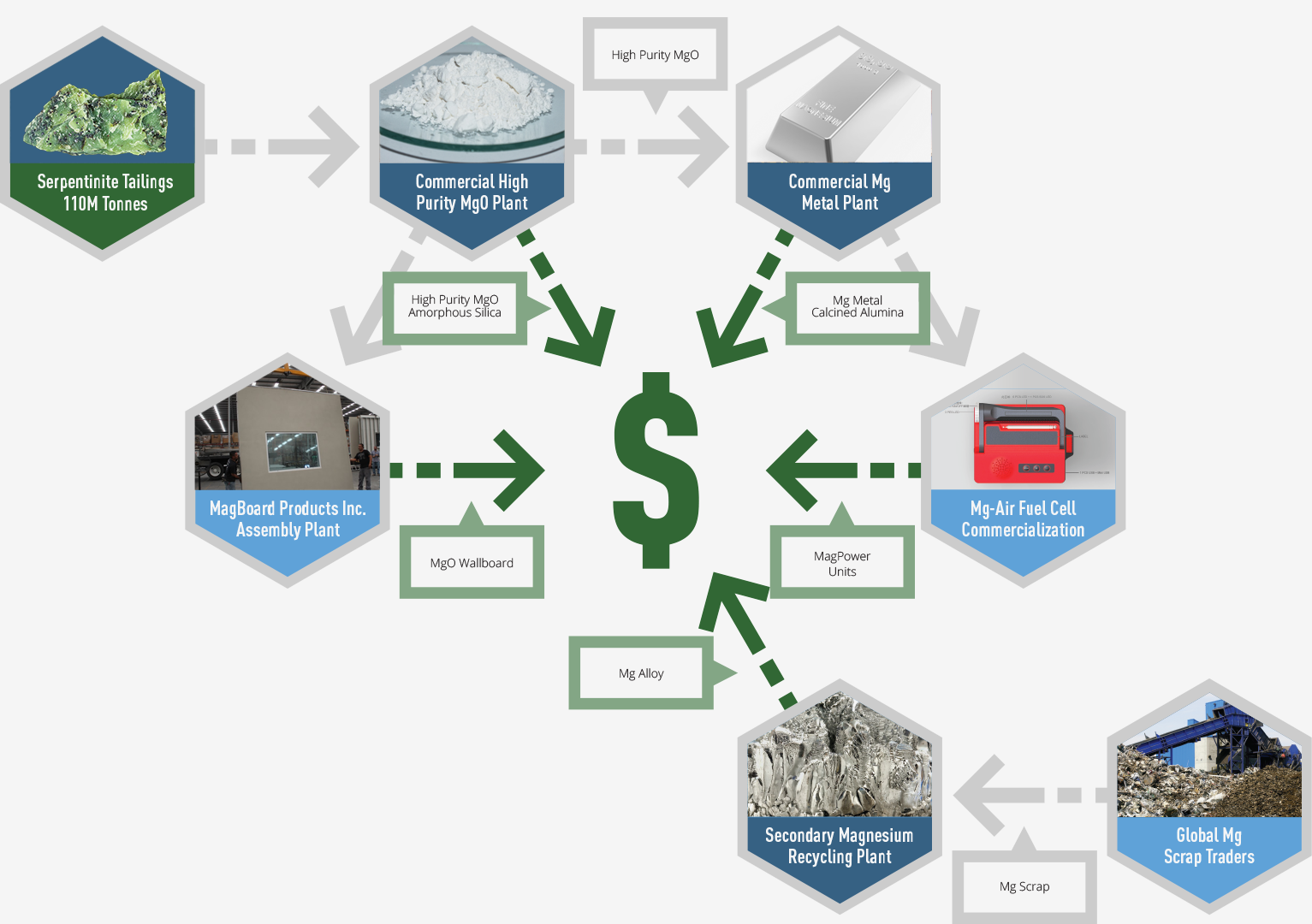 Stock Quote
| | |
| --- | --- |
| Change | Volume |
| 52 Week High | 52 Week Low |
| Intraday High | Intraday Low |
| %Change | Previous Close |
Investor Presentation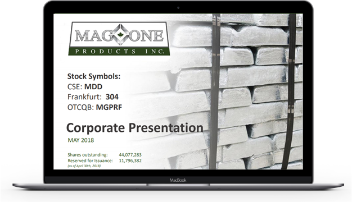 Capital Structure
55,744,903
---
Shares Issued & Outstanding
21,175,000
---
Reserved for Issuance
Transfer Agent:
Equity Financial
Trust Auditor:
Schwartz Levitsky Feldman LLP
Legal Counsel:
Law Office of Brian Illion, TingleMerret LLP